"Between Speech & Silence" with Diane Culhane
---
One-week Intensive Workshop: Drawing, Painting, Mixed-Media
5 Videos – 5 Assignments
Now available as a self-study class.
____________________


"Between Speech & Silence" with Diane Culhane from Silly U on Vimeo.
Paul Klee described his art work as "taking a line for a walk." Discover how to walk and run with line, shape, and color through design. Learn how to dialogue with the spaces between speech and silence, and discover the possibilities that encourage creative play.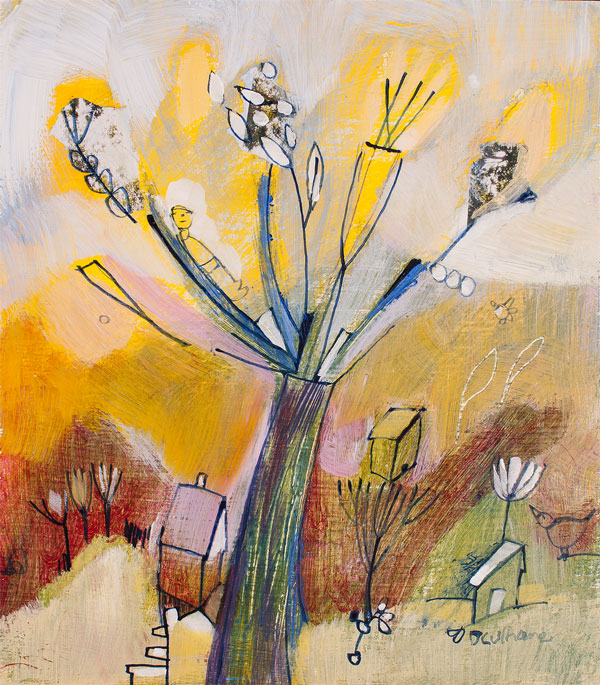 Projects with step-by-step methods and building skills will be explored including techniques starting with line…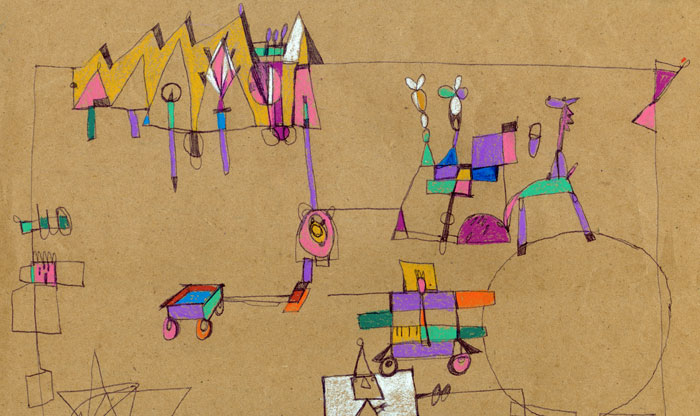 … and collage…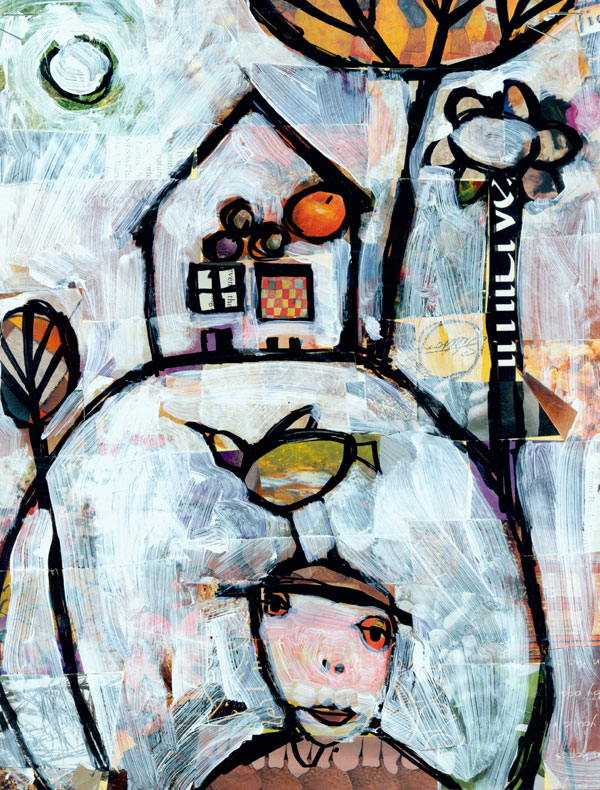 … then moving into acrylic paints; glazing and layering colors. Foundational elements and principles of design and color mixing theories reviewed. Compositions will be on colored paper and wood boards.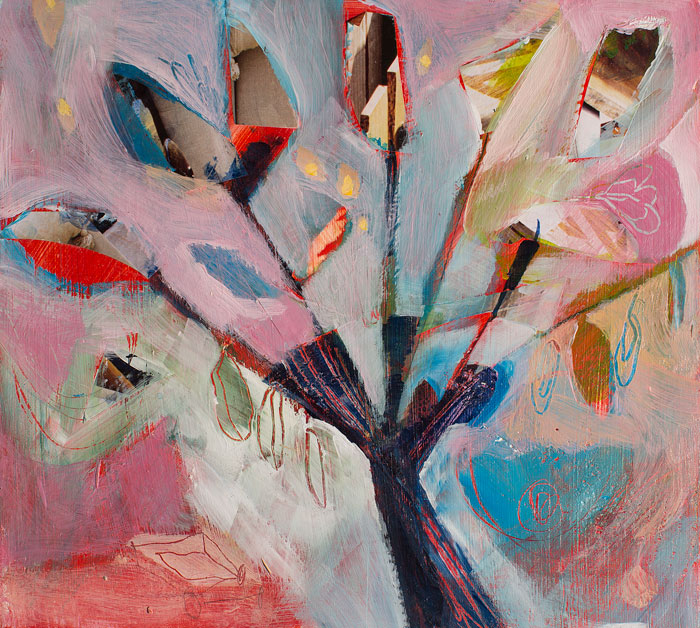 You'll learn techniques, approaches and perspectives which you can apply to many different mediums. This class will feed you, fill you up, and leave you longing for more.
* * *
CLASS OUTLINE
Day 1: Taking a Line for a Walk
Day 2: Collage Paintings
Day 3: Adding Color
Day 4: Start Two Paintings
Day 5: Finish Your Paintings
* * *
SUPPLIES NEEDED FOR THIS CLASS: For the Supply List, click HERE.
* * *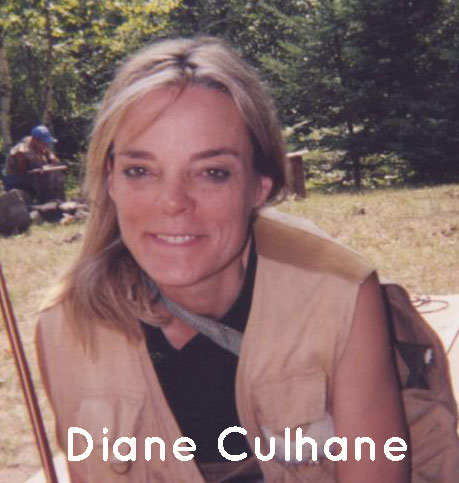 Diane Culhane is a professional artist and art educator who lives West Seattle in a 1910 home, and works out of her studio in Ballard Building C. She received her BFA from the University of Utah and Master's Degree from Seattle University.
Diane has taught for The Bellevue School District, Seattle Pacific University, Kirkland Arts Center, Bellevue Arts Museum and currently directs and owns Kelsey Creek Fine Art School for children in the summer.
Visit her website at: www.dianeculhaneart.com.
Sign up today!
____________________


____________________
Original video for the class:

---